Entwickeln
Wachsen
Erfolg haben
TALENTE MIT CHANCEN VERBINDEN
Die richtigen Mitarbeiter zu haben, kann den Unterschied zwischen dem Erfolg Ihres Unternehmens und dem Misserfolg ausmachen. Wir bei NonStop agieren als strategischer Partner, um die besten Personallösungen für Ihre Bedürfnisse zu entwickeln und sicherzustellen, dass Sie die richtigen Talente zur richtigen Zeit am richtigen Ort haben.
Nur etwa 70 % der freien Stellen werden ordnungsgemäß online ausgeschrieben. Als spezialisierte Personalvermittler sind wir in der Lage, Ihnen die besten Möglichkeiten auf dem Markt vorzustellen, auch solche, die nicht öffentlich ausgeschrieben sind, sobald wir Ihre Karrierewünsche und idealen Arbeitsbedingungen kennen.
"Talente und Möglichkeiten auf faire und leistungsorientierte Weise zusammenbringen, mit der Überzeugung, dass jeder die gleiche Chance verdient, sich zu entwickeln, zu wachsen und erfolgreich zu sein.
Wir stellen für verschiedene Branchen ein
.
NonStop ist aufgrund ihrer Sorgfalt, Proaktivität und Branchenkenntnis zu unserer bevorzugten Agentur für vertragsfreie Dienstleistungen geworden. Sie sind eine der leistungsstärksten Agenturen, mit denen wir zusammenarbeiten, und wir können sie nur empfehlen.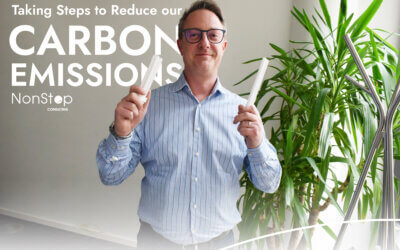 In line with Earth Day every year, we conduct a review of our carbon footprint over the previous 12 months to evaluate how we can further reduce our emissions with the eventual goal of achieving carbon neutrality by 2030. Some of the actions we took last year include:...
mehr lesen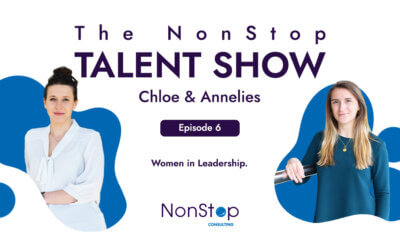 Women in leadership roles has long been a topic of debate with varying strategies to increase representation trialled in all walks of life. As recruiters, we're well-placed to see the effects of such strategies so to mark International Women's Day, two of our most...
mehr lesen