sviluppare
crescere
avere successo
COLLEGARE I TALENTI CON LE OPPORTUNITÀ
Avere le persone giuste può fare la differenza tra il successo o meno della vostra azienda. Noi di NonStop agiamo come partner strategico per progettare le migliori soluzioni di staffing per le vostre esigenze, per assicurarvi di avere il talento giusto nel posto giusto al momento giusto.
Solo il 70% circa delle offerte di lavoro è adeguatamente pubblicizzato online. In qualità di recruiter specializzati, una volta comprese le vostre aspirazioni di carriera e le modalità di lavoro ideali, possiamo presentarvi le migliori opportunità sul mercato, comprese quelle non pubblicizzate.
"Mettere in contatto il talento con le opportunità in modo equo e meritocratico, con la convinzione che tutti meritino le stesse possibilità di svilupparsi, crescere e avere successo".
Settori per cui reclutiamo
.
NonStop è diventata la nostra agenzia fuori contratto preferita grazie alla sua diligenza, proattività e conoscenza del settore. È una delle agenzie più performanti con cui lavoriamo e la raccomandiamo vivamente.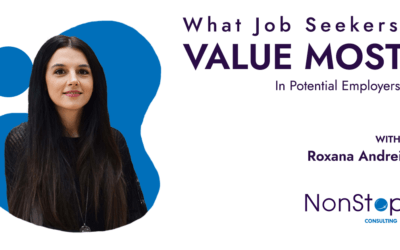 Attracting and retaining top talent continues to be a significant challenge for employers. As the dynamics of work evolve and the expectations of job seekers change, it's crucial for employers to understand what candidates value most in potential employers. By...
leggi tutto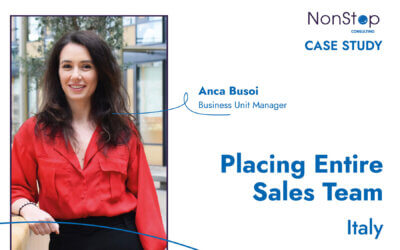 Our client, the Italian subsidiary of one of the world's largest in-vitro diagnostics companies, had acquired a company in genetic testing. It therefore needed to build a sales team as soon as possible in order to promote the new genetics portfolio to the Italian...
leggi tutto