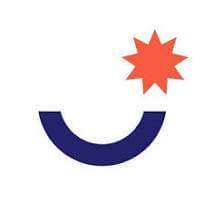 Servier, one of France's largest pharmaceutical companies was opening a research and development site in Saclay, and therefore needed over 100 new employees within six to 12 months, building up to 1500 over a couple of years.
The aim of this global innovation hub is to become a scientific platform of excellence, home to nearly 25% of all research activities in the country, while the company develops a more agile, open, patient-centred approach to research and development that speeds up the discovery of innovative therapeutic solutions.
They have invested 400 million euros into constructing this site and its success will rely on quick hiring of quality talent.
The challenge
While Servier has a large internal HR team and collaborates with some niche agencies, the speed at which they needed such a large range of roles filled was going to be a challenge. We typically have 80 to 100 roles open at any one time.
For example, they not only needed the full range of research and development roles filled, but also needed to recruit in quality assurance, regulatory affairs, IT, finance, legal, HR, production, maintenance, translational medicine, toxicology, epidemiology, medical affairs, and various types of scientists and engineers.
In addition to the timeframe and scale, and having many of those people ready to start at the same time, the location of the new site could present a challenge. Saclay is in the suburbs of Paris and has a limited transport offer, on which the public authorities are working.
Our process
Given the broad range of profiles we cover within the French life sciences team, we already had existing candidate pools for each of the areas Servier needed support on; it was just a case of setting up an account management structure capable of servicing the high demand.
For this, our Director works directly with the client representative on overall project management. We also appointed three full-time Servier-dedicated account managers who liaise with each HR manager to coordinate the recruitment processes, divide the workload internally here at NonStop, screen candidates for quality, and organise interviews. This ensures a consistent and transparent approach to the recruitment process, and employer branding while the client has just a few points of contact for greater efficiency and accountability.
In addition, we have a delivery team with several full-time recruiters whose sole aim is to source the right profiles for each role the client has and increase the talent pools for the account managers. They are supported by a flexible 26-person team to deliver profiles when the workload increases and since the beginning of the project, we've been hiring and developing new recruiters specifically to support this account. By the end of the first year we estimate we'll have trained 20 people specifically to deliver for the Servier account.
The outcome
In just over six months from launching the project, we sent 846 CVs, booked 497 interviews, and placed 58 people. We continue to work with this client.