Recruitment Process Outsourcing (RPO) is an innovative and flexible service NonStop offers to clients where we create and deliver your entire talent acquisition and management strategy.
We work with you to build a model and process that suits your business needs perfectly, saving you both time and money. All whilst you work with our experts who have a wealth of experience and success in their fields.
Having a flexible and agile talent acquisition function support your business helps prepare you for any sudden or significant changes in the talent market, knowing that you have the correct process, technology and capability to respond swiftly and smartly.
The three main models of RPO we deliver are:
Full RPO: where we take responsibility for managing the entire recruitment lifecycle from workforce planning through to candidate onboarding.
Modular RPO: where we work with the client to pick and choose individual components that would bring the most benefit to them.
Project RPO: which is our rapid response model to help you get projects up & running as soon as possible. 
Whether we are based on-site or off, we aim to become an extension of a client's HR team, seamlessly plugging any skills or knowledge gaps that might exist and leveraging our extensive market knowledge to increase talent pools and refine wider processes if necessary. Ultimately we take full ownership of, and accountability for, the client's recruitment needs.
Industries we recruit for
.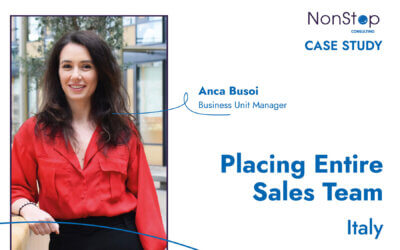 Our client, the Italian subsidiary of one of the world's largest in-vitro diagnostics companies, had acquired a company in genetic testing. It therefore needed to build a sales team as soon as possible in order to promote the new genetics portfolio to the Italian...
read more