MSP, or managed service provider, is a complete outsourcing of your recruitment function and is typically more focused on temporary labour or contractors.
With this model we bring together all a client's agency suppliers under one umbrella, acting as a procurement and vendor management service in addition to recruitment.
This allows us to manage and improve the quality of those agency services without burdening your HR or procurement teams. It provides a single point of contact for greater efficiency and accountability, and wraps all the recruitment services into a single invoice.
The three main models of MSP we offer are:
Master vendor: where we create a list of the top performing suppliers to handle the majority of your recruitment needs. These preferred suppliers are given access to your roles as they become available. Remaining vacancies are given to the second tier suppliers according to their specialities.
Neutral vendor: which is similar to master vendor except there are no tiers, therefore no one agency is given preference over another. This typically works well for smaller volume recruitment needs.
Payroll management: which involves us taking over just the payroll side of your temporary workforce, regardless of which agency they are provided through. This is often a good option for smaller clients looking to test out the MSP style.
Our first step is to understand your current approach and the range of agencies already suppling, managing, or engaging temporary employees. We would then begin a quality assurance process to discover inefficiencies in the set up, and work with you and/or the other agencies to resolve those issues. If you are not already working with a suite of agencies, we can begin a procurement process to select the right partners. 
Industries we recruit for
.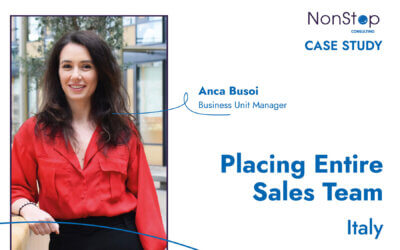 Our client, the Italian subsidiary of one of the world's largest in-vitro diagnostics companies, had acquired a company in genetic testing. It therefore needed to build a sales team as soon as possible in order to promote the new genetics portfolio to the Italian...
read more