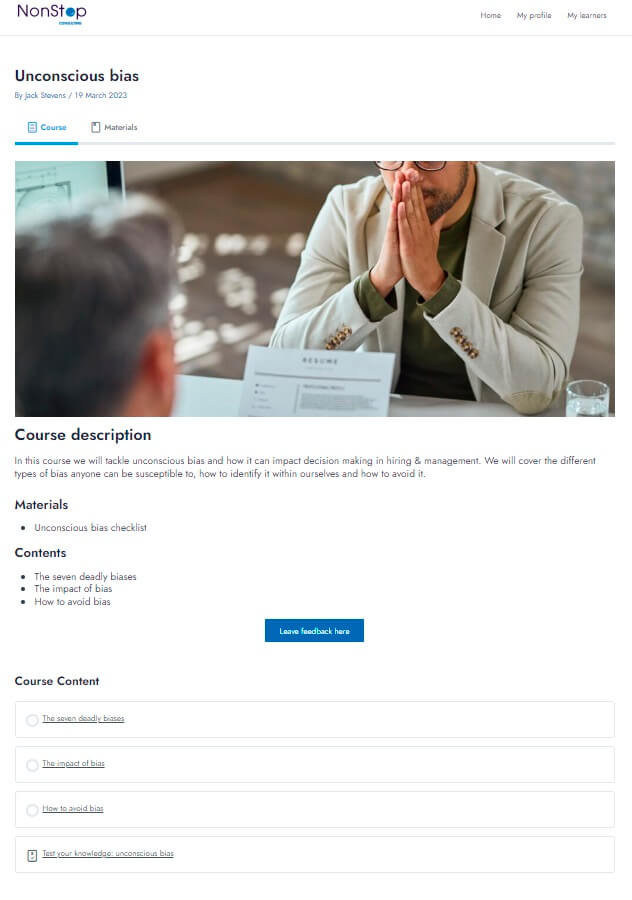 NonStop Consulting developed an internal learning management system to help improve our training delivery with content that employees can access remotely and at any time.
As an additional service we offer the use of an external LMS site with custom branding options; where NonStop can design and build custom courses to address training needs within the business.
Alternatively, we can provide access to a tailored selection of our existing
content that can be useful for HR, Talent Acquisition, Sales or Management
teams.
Our content is designed to be informative, actionable and professional, but with enough humour and self-awareness to remain interesting and attention grabbing compared to most e-learning courses available on the market.
More information can be provided after an initial consultation of needs and
requirements.